News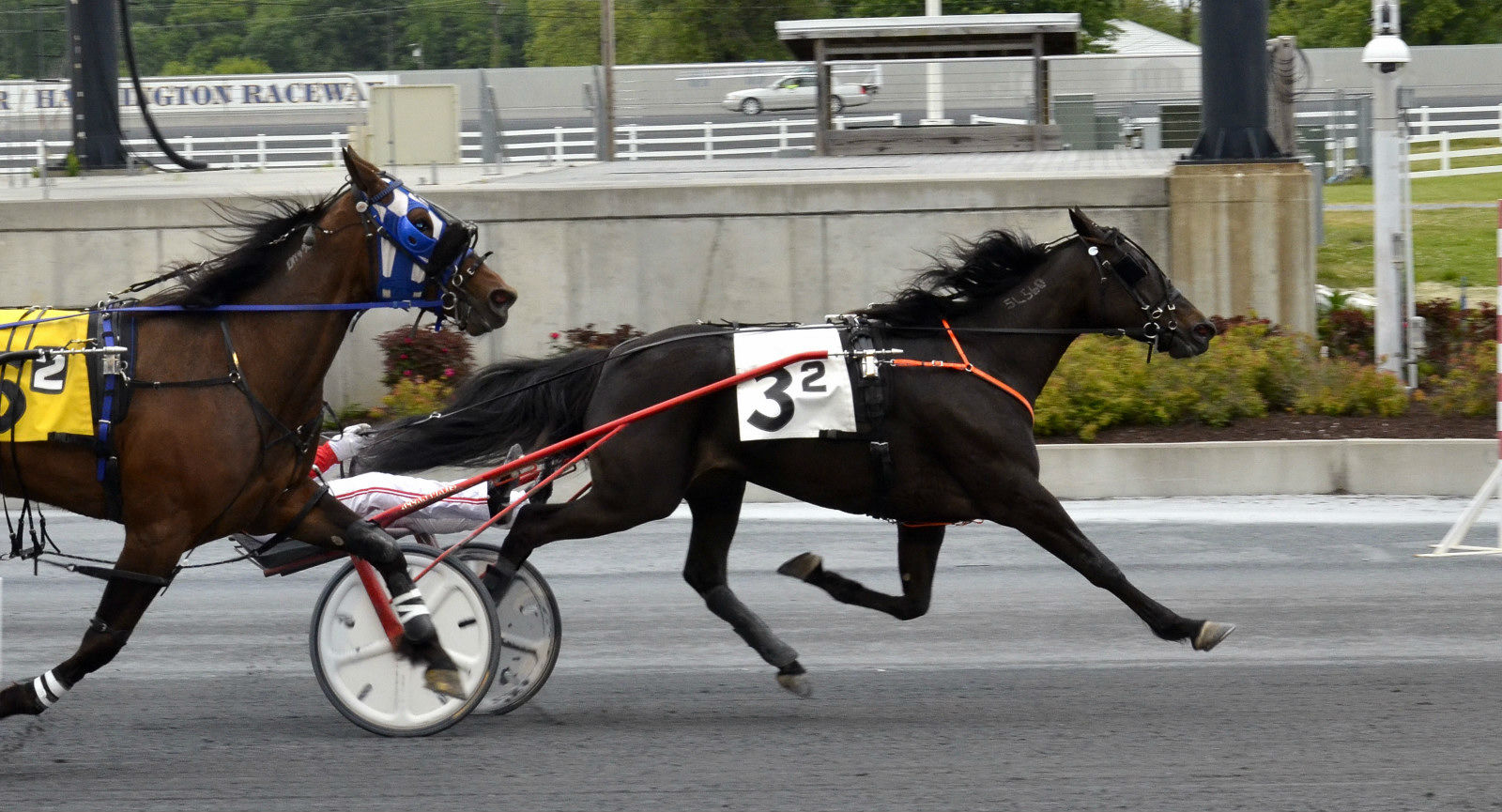 05/10/2017 3:55 PM
-
Trainer Bob Shahan and driver Allan Davis teamed up to win with a trio of trotters in successive races Wednesday at Harrington Raceway.
Shahan and Davis joined forces to win with Royal Half ($4.60), Six Gun Hall ($3.20) and Kent County ($5.40) in races 2 through 4.
Shahan, a Harrington native, has enjoyed success as a horseman for approximately 40 years with many top trotters on the circuit.
Davis had four wins on the program.
Brian Malone-trained Nowucit Nowudont ($4, Jon Roberts) captured the Wednesday feature for owner Carrie Malone with a 1:56 triumph in an $11,000 conditioned trot. Shahan-trained I Like My Boss finished second, effectively thwarting his effort to win four straight races.