News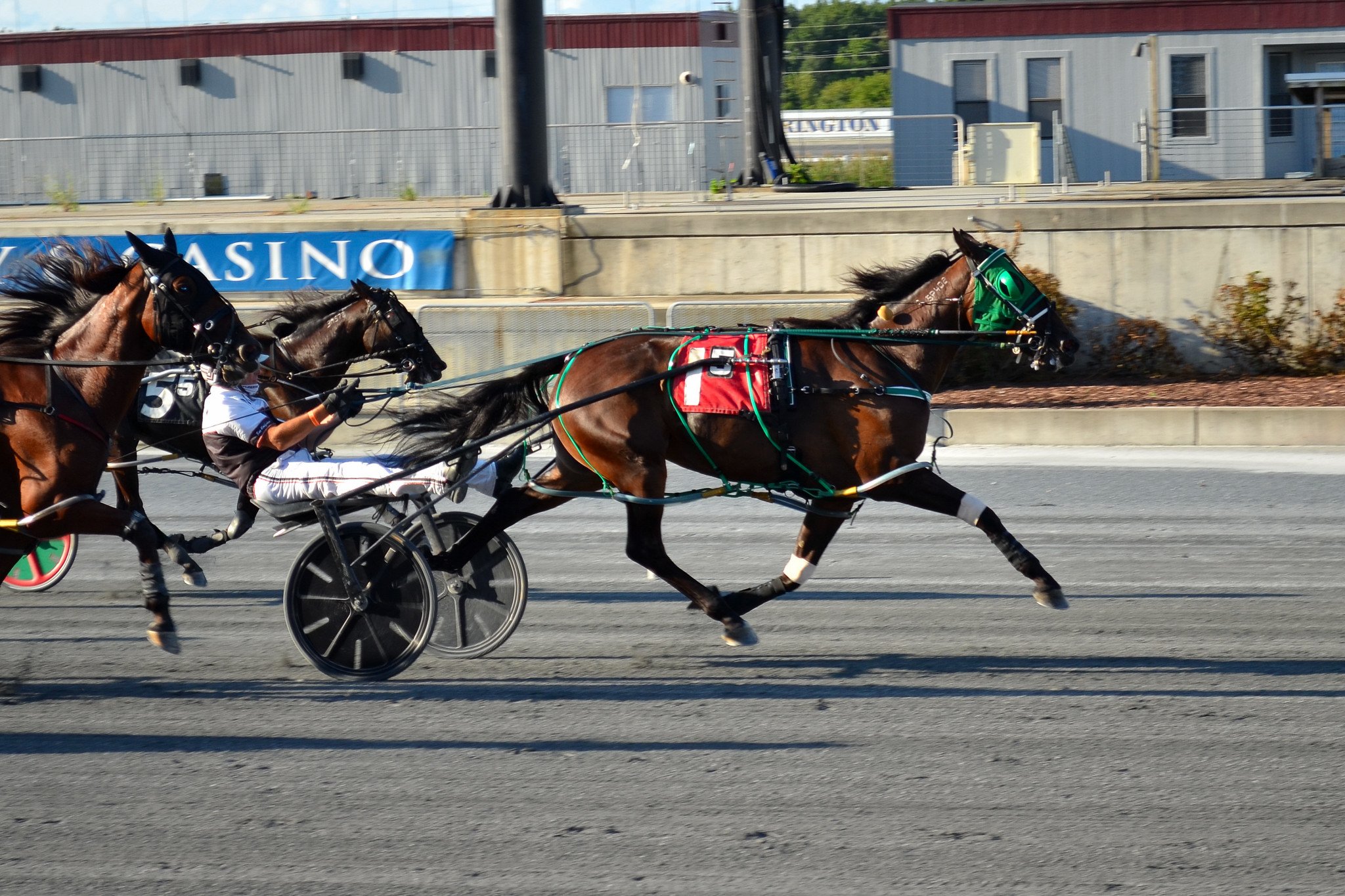 09/01/2020 4:25 PM
-
The high-powered Jim King Jr. stable demonstrated its prowess Tuesday with three wins on the Harrington Raceway card.
The Harrington-based stable who campaigns 2 of harness racing's brightest stars, 2019 Horse of the Year Shartin N and 2019 2-year-old Pacing Filly Of The Year Lyons Sentinel, prevailed with all three starters on the program, Stealing Bases ($4.80, Victor Kirby), Rockin Philly ($4.20, Ross Wolfenden) and Speak To Siri ($2.10, Kirby).
Rockin Philly captured the $13,500 feature in 1:53 for owners Tim Tetrick and Jo Ann Looney-King with a front end score, good enough for her 10th career win. The Rocknroll Dance 4-year-old mare set most of the fractions in her win over Anytime N and Moments of Joy. After making nearly $180,000 as a sophomore, "Philly" was making her 7th start of the season and boosted her seasonal earnings over $20,000.
Youngster Stealing Bases, a daughter of Roddy's Bags Again, was a first time starter that prevailed in 1:59.2 for owner Jo Ann Looney-King as she preps for Delaware Standardbred Breeders Fund (DSBF) stakes action in a few weeks.
Speak To Siri capped the night off for King, also giving driver Kirby three wins on the card with a 1:56.3 score as the heavy favorite. The Artspeak 3-year-old filly led throughout for her second career win. She is also owned by Jo Ann Looney-King.
Defending 2019 track driving champ, Art Stafford Jr., won three races on the card.