News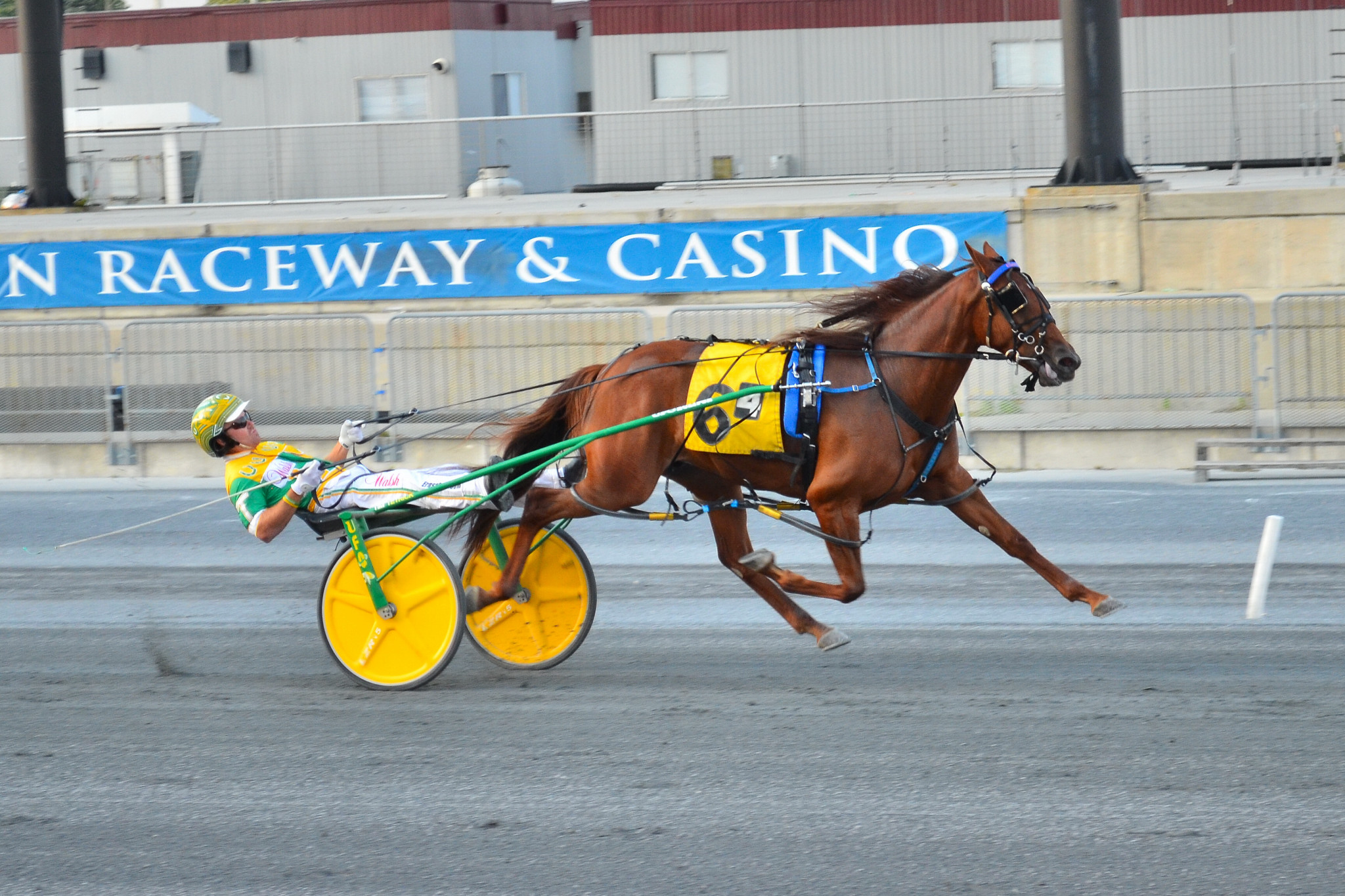 09/28/2021 4:54 PM
-
Let It Ride Stables' Shabby Chic ($2.10, Tim Tetrick) completed a sweep of her $20,000 Delaware Standardbred Breeders Fund (DSBF) eliminations with a front end romp in 1:57.1 over Hearty Dragon and Mistatude Tuesday at Harrington Raceway.
The Badlands Hanover filly remained unbeaten in 4 career starts for trainer Mike Hall. Tetrick had 3 wins on the card.
The top eight point earners from the DSBF events will return to compete in the $100,000 final on October 5.
In the remaining DSBF divisions, Gty Stable's Gaitway Gal ($2.40, Pat Berry) improved to 4-for-5 lifetime with a 1:58.1 victory for trainer Jeff Smith. The Delmarvalous filly drew away from her rivals effortlessly for a 4 length score.
Bryan Truitt, Bryan Truitt Jr. and Victor Kirby's Bank The Win ($3.60, Kirby) was a 1:57.3 winner in the first DSBF split. Trained by Truitt, the Roddy's Bags Again filly surged to the lead near the top of the stretch and pulled away from Bluffs Crush and Tahoe, who rounded out the trifecta. The Roddy's Bags Again filly registered her 1st career win.
On the undercard, Nanticoke Racing, Steve Messick and Kevin Evans' A Delightful Act N ($2.10, Art Stafford Jr.) won her third straight race in 1:54 for trainer Josh Parker.
Art Stafford Jr. had 3 wins on the card.
Drivers Victor Kirby, Jon Roberts, and Pat Berry each had doubles.