News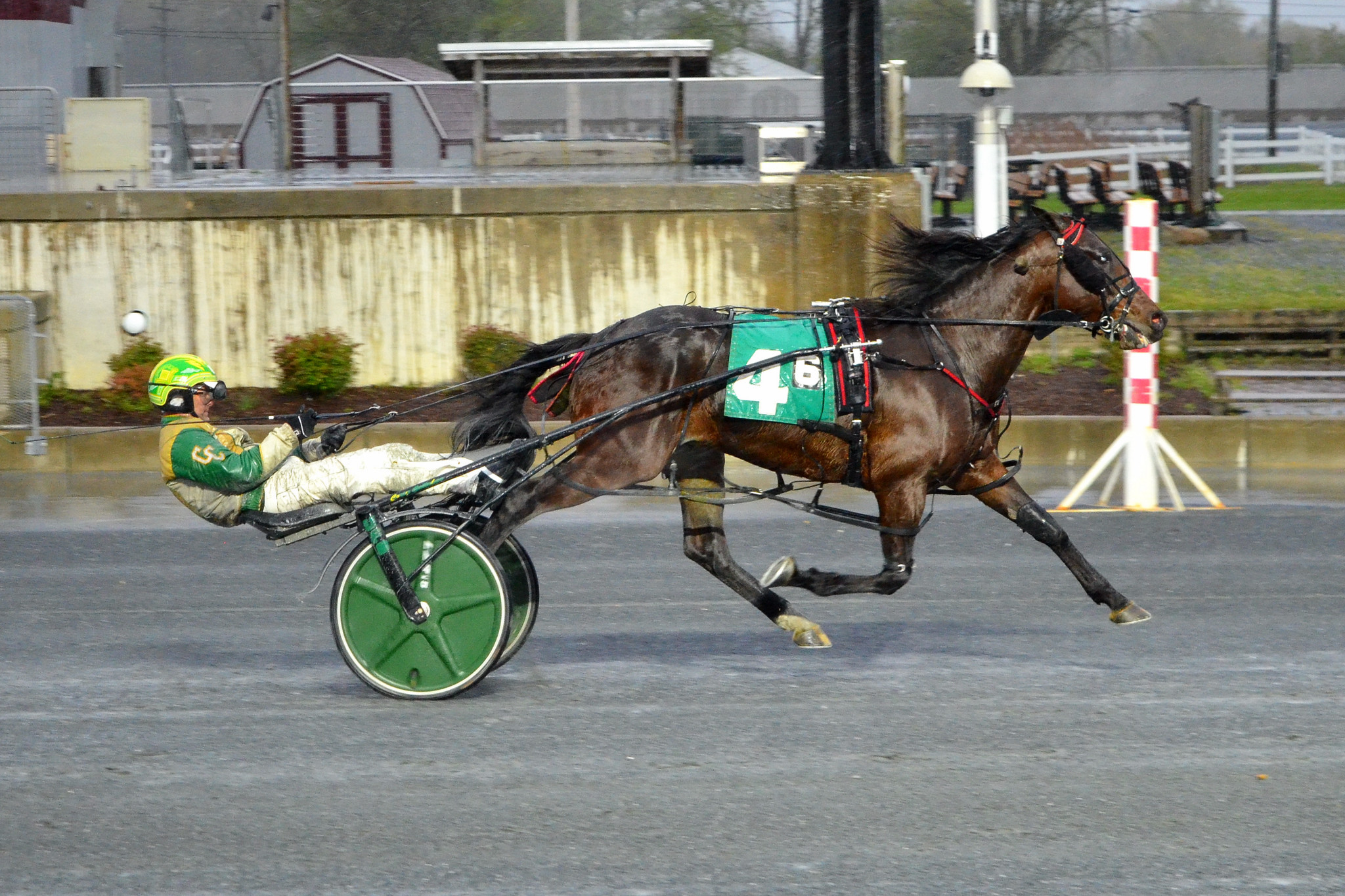 04/18/2022 5:26 PM
-
Michael Casalino Jr. and Dylan Davis' Shoobee Doo A ($2.20, Corey Callahan) improved to 2-for-2 at Harrington Raceway in 2022 with an easy win in the $20,000 Open Pace Monday.
Shoobee Doo, a 7-year-old Shoobee's Place gelding, made the lead on wet conditions as the 1-to-9 favorite at the opening quarter in 27.3 seconds, while long shot Sprocket charged first over through a half-mile in 55.3 seconds. Shoobee Doo continued to lead to three-quarters in 1:23.4 while Sprocket tired and the former opened up a 2-length lead in the stretch for his 28th career win over Slick Tony and Baba O'Riley. Trained by co-owner Davis, "Shoobee" boosted his lifetime earnings to $312,175 and has been victorious in both Open events early in the Harrington meet.
Trainer Crissy Crissman-Bier, owner Wade Wyatt and driver Ross Wolfenden teamed up for 3 wins on the card, with Automatic Dragon ($4.80), Iminurblindspot ($4.40) and Rose Run Uriah ($16.60). Allan Davis and Pat Berry each had a double.