News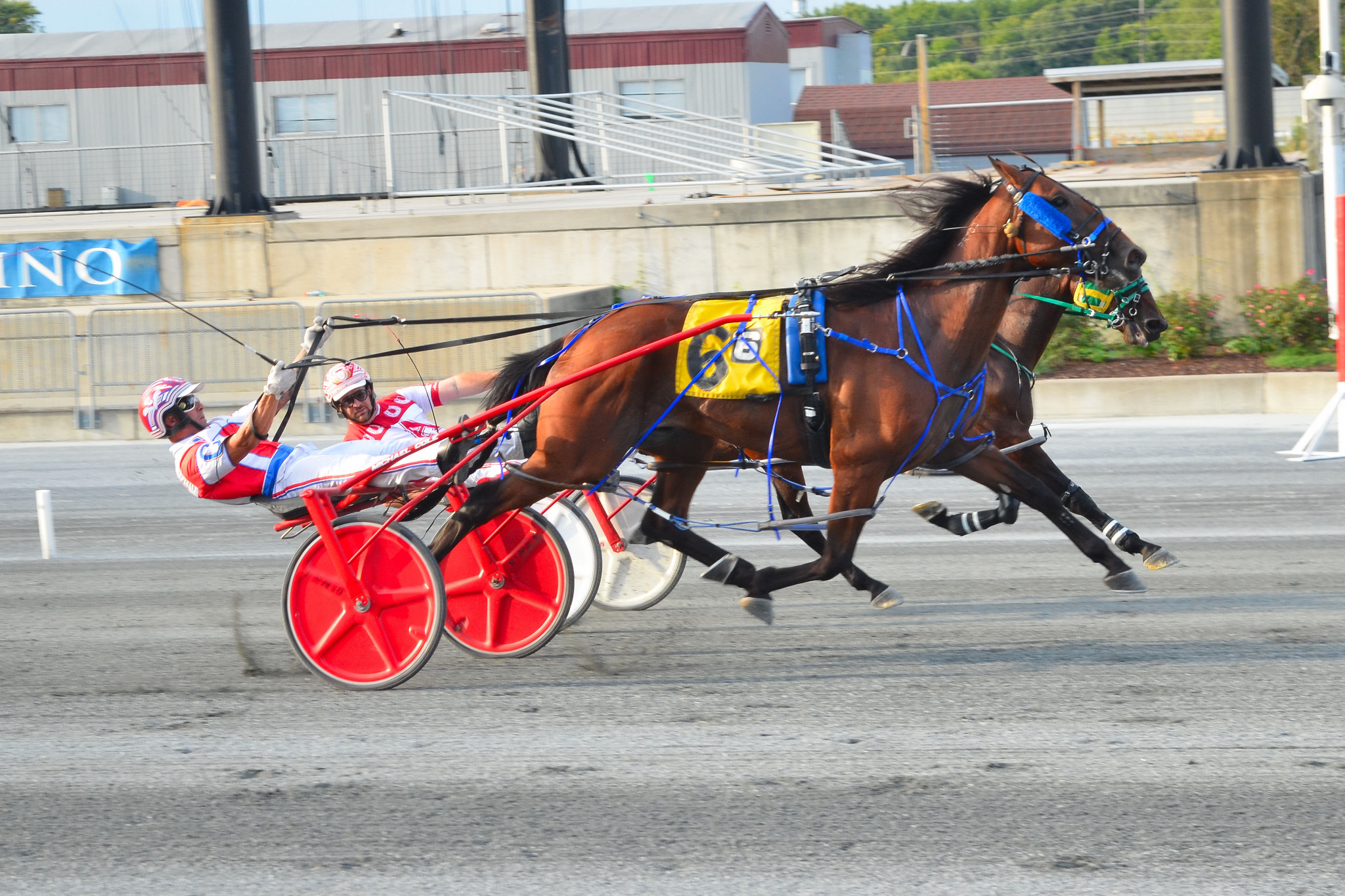 10/18/2022 5:49 PM
-
As the Harrington Raceway meet winds down, end of meet awards commenced Tuesday as George and Tina Dennis' Mack was honored as the United States Harness Writers Association's Delaware Valley Chapter Horse of the Meet.
Trained by the meet's leading trainer Joe Columbo, Mack, a 5-year-old Mach Three gelding, earned more than any other overnight at horse of the meet with $103,690 earned in 15 starts, which included 5 wins, 3 seconds, and 4 third place finishes, despite having post six or worse in more than half of his starts.
Columbo was then awarded the meet's leading trainer for the third time in his career. Columbo has 65 wins at the meet, which ends Wednesday and the had two highest money earners at the meet, Mack and Feeling Sweet, a 5-year-old Sweet Lou mare who also surpassed $100,000 earned during her 2022 Harrington stint. Chuck Crissman Jr. and Tyler Davis round out the top three in the trainer standings.
Driver Mike Cole, one of the meet's leading drivers, was aboard most of the Columbo barn's wins at the meet, and they appropriately teamed up for a win in the 6th race with Western Secret A ($24.40, Cole) in 1:54.1 in the $15,000 overnight feature.
Montrell Teague had 4 wins on the card, while Victor Kirby had a hat trick in the first four races. Pat Berry also won three races.
Closing night on Harrington's 76th anniversary season is Wednesday (October 19). Driver Allan Davis maintains a lead 2 win lead in the driver standings over Montrell Teague with Art Stafford Jr. close behind.