News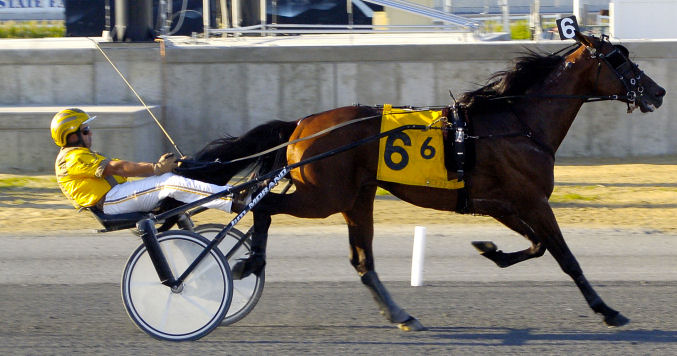 06/29/2011 7:00 PM
-
Nanticoke Racing and Jim Morand's Tough Challenger ($2.80, Morand) won his third straight race Wednesday at Harrington Raceway in 1:55.4 in the featured $18,600 Open Trot.
The 4-year-old You Betcha stallion made a quarter pole move to the front and cruised to a three length win over King Gus and Photo Maxx. It was the seventh win of the year for Tough Challenger, who holds the current 4-year-old track record for trotting horses at Harrington. Tough Challenger is trained by Les Givens.
Driver Tony Morgan had five winners on the program. Driver Ben Stafford Jr. posted three driving wins, while trainer Ben Stafford had three training victories.