News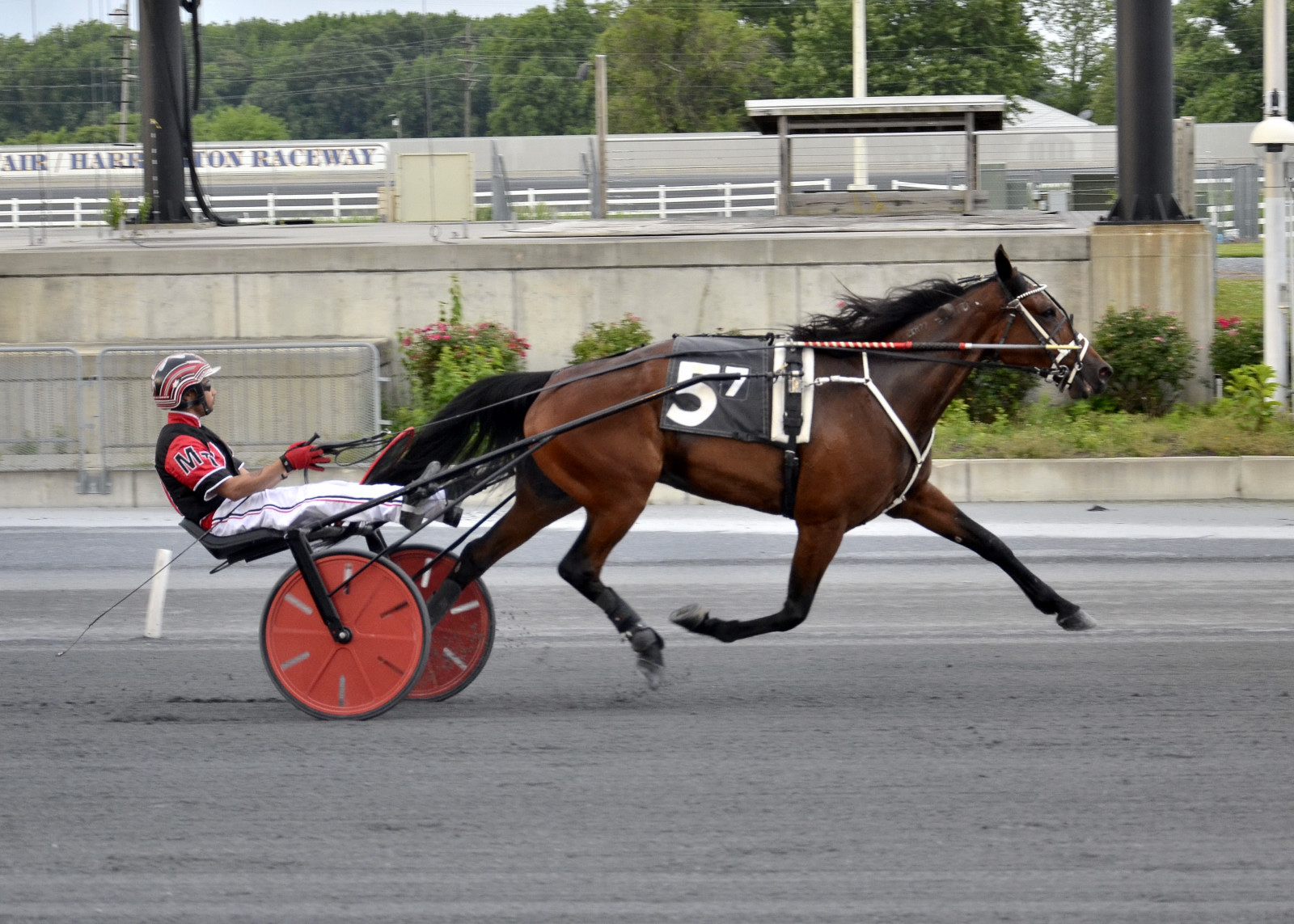 05/29/2019 6:11 PM
-
William Emmons' Battle Mage ($22.20, Montrell Teague) surpassed $300,000 in career earnings Wednesday with a 1:56 win in the $17,000 Open Trot at Harrington Raceway.
The 7-year-old Kadabra mare earned her third win of the year with a 2 length victory over Blownoutofthewater and Jammin Jack. Trained by Eric Ell, she has 19 career wins. Battle Mage was guided first over and cleared early leader Uwantapieceofme past the half-mile and never relented in her open length score.
Drivers Jon Roberts and Allan Davis, who won two races for trainer Paul Davis Jr., each had three wins on the card. Russell Foster and Mike Cole each had two victories.