News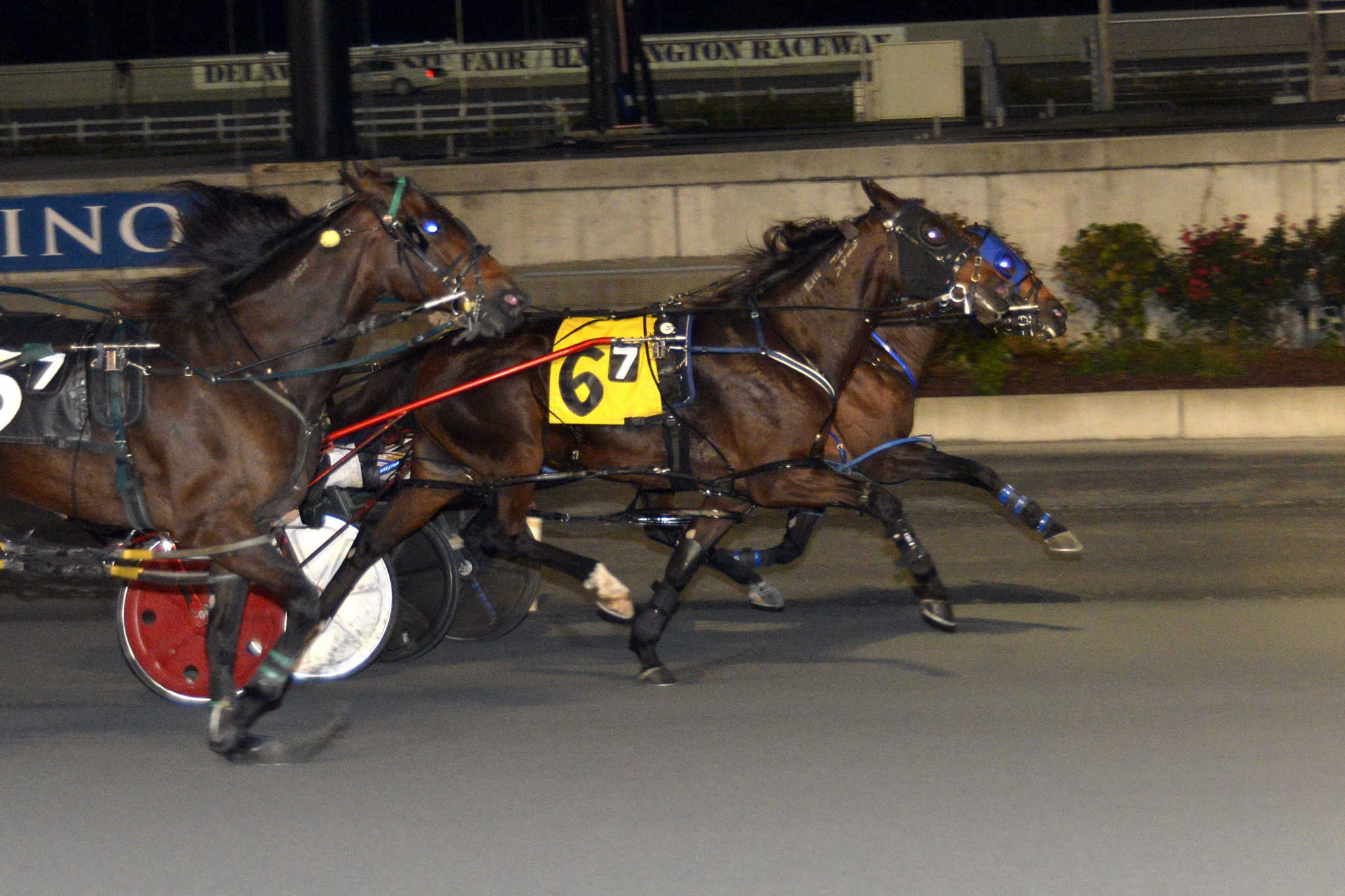 10/22/2019 5:26 PM
-
Artrageous ($4.20, Art Stafford Jr.) recorded her 20th career win Tuesday in the $20,000 Mares Open at Harrington Raceway with a 1:52.4 triumph. It was one of six driving wins on the card for the meet's leading driver, Stafford Jr.
In the feature, Delishka N led the field from post position six to the opening quarter mile in 27.2 seconds, while Artrageous sat second. Heart Of The Ocean started the outer flow traffic towards the half-mile in 56.2 seconds, while Delishka N maintained an advantage to three-quarters in 1:24.4. In the stretch, pocket-sitting Artrageous utilized the passing lane to narrowly beat Delishka, while Cruzinforavictory closed late for third.
Trained by Andrew Stafford, the 5-year-old Art Major mare notched her seventh win of the year for owners Bonnie Benson, John Johannsen, Stafford and Holly Case.
While Stafford Jr.'s wins were scattered throughout the card, his sixth victory came in the 13th aboard his own Calvin K ($6.40) who was a 1:56 winner in his local debut. Stafford Jr. trains and co-owns Calvin K with his father, Arthur Stafford.
Stafford Jr. had long clinched his first driving title at Harrington but will formerly be recognized on closing night October 23.
The training race remains undecided as Joe Columbo maintains a slim lead over Mike Hall.
Allan Davis, previous Harrington driving champ, also had three wins on the card. Jon Roberts had a driving double for the second straight evening.